---
Welcome to "Ground ZERO", the Internet Radio Show where we take a look at current games in our own special way. We have introduced a whole new concept in Internet Radio, our EXCLUSIVE REAL-TIME REVIEWS (TM)!!! We review new games right out of the box as we play them in multiplayer mode on our " War Room" local area network. You'll get to hear our spontaneous first impressions of some of the coolest new 3D games showing up this year - in REAL-TIME - as we play them in Deathmatch Mode! So stay tuned for some real-time multiplayer mayhem!!
---
Current War Room Play List: Nov 2004
1) Half Life 2
2) Flatout Demo
3) Star Wars Battlefront
4) Panzers: Phase One
5) Battlefield Vietnam!
6) Unreal Tournament 2004
---
Got somethin' to say? Then...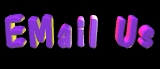 ---